February 2019 update
Our new HealthyPractice website is here!
While we will be sad to say goodbye to our old version of HealthyPractice we are very excited to launch our new look website. You will notice some differences – a new modern look and feel and sporting the new MAS brand colours but the functionality and navigation will remain familiar.
From the 13th February when you go to www.healthypractice.co.nz you will be greeted with this page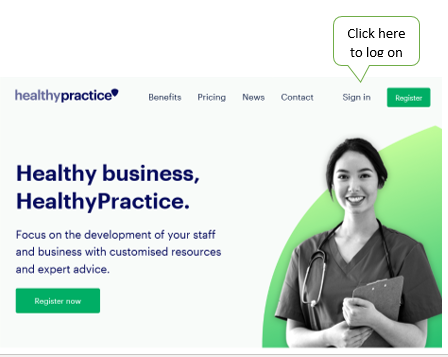 When you click on the 'Sign in' link – you will be taken to this page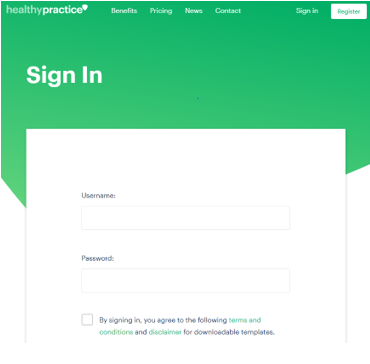 Your username will remain the same but on your first log on you will be directed to a link to reset the password. When choosing your password remember there is still only one password per practice so you will need to advise other authorised users in the practice of the change. The requirements for passwords will be more complicated, they will need at least 10 characters and three of the following four criteria - at least one upper case, one lower case, one number and one character.
Should you find you are locked out unexpectedly please call the HealthyPractice® team on 0800 800 627 or email business@mas.co.nz.
Due to a change in the website structure any links that you previously saved will no longer work, so please give us a call if you can't find what you are looking for.
And just one final thing, please don't change any details in your 'Edit my Profile' screen after tomorrow, 8th February, as theses changes won't be reflected on the new website. If there is anything you need to change, please email us on business@mas.co.nz
Kind regards,
Shaun, Fiona and Chris
The HealthyPractice team.
Other recent articles
15 October 2019
Cybersecurity As more of our lives and work move online, cybersecurity becomes ever more important. It's a particularly pressing concern for our HealthyPractice members, given the sensitivity of the records they hold about their patients.
24 September 2019
Managing mental health issues in the workplace Your staff are your greatest asset and their wellbeing has a major impact on the overall success of your practice. One of the most significant influences on the wellbeing of your staff is their mental health. Fortunately, mental health issues don't have the stigma they once did and recent initiatives have done a lot to get people thinking about how they can improve their own mental health and help others who may be struggling. So, what can you do in your own workplace to help a staff member who needs support?
6 August 2019
With only one month to go until spring your employees might be thinking about booking their summer break or booking holidays on-line because the deal is too good to refuse. This month we are looking at all types of leave. You will need to log on to HealthyPractice to access the content in the links below.
Join other practices already using HealthyPractice.
Register now